Since its operation began, IHS Ethiopia has been working for those affected by conflict and disaster. Among its primary beneficiaries are internally displaced children. These children are exposed to different protection risks such as family separation, abuses, violence and exploitation. They are also exposed to lack of food, shelter, health, psychosocial support and other play, learning and recreational materials which affect the physical and psychological wellbeing of children.
In trying to alleviate these and reduce their risk of exposure, IHS has been implementing a number of child protection activities.
As part of its child protection program, IHS regularly assesses what is in the best interests of children who are left unattended and separated from their caregivers. It communicates with its implementing partners and/or makes use of foster care arrangements for further solutions.
Child Friendly Spaces and Psychosocial Support to Internally Displaced Children
IHS reached children of different ages in Tigray and Amhara regions with appropriate indoor and outdoor play areas, learning and recreational activities in child friendly spaces. Among the available services provided in these spaces were football, volleyball, foosball, and rope skipping.
Drawing exercises, literacy sessions, storytelling, puzzle play, life skill sessions, music play, dominos and other traditional games were provided as well.
The establishment of child friendly spaces played a major role in engaging children in the play
recreational and learning activities. Children who used to spend their time in child unfriendly spaces
while out of school and those engaged in street begging were all spending their days in the CFS. Such
spaces have also increased the socializing skills of the children.
Table tennis in the outdoor play area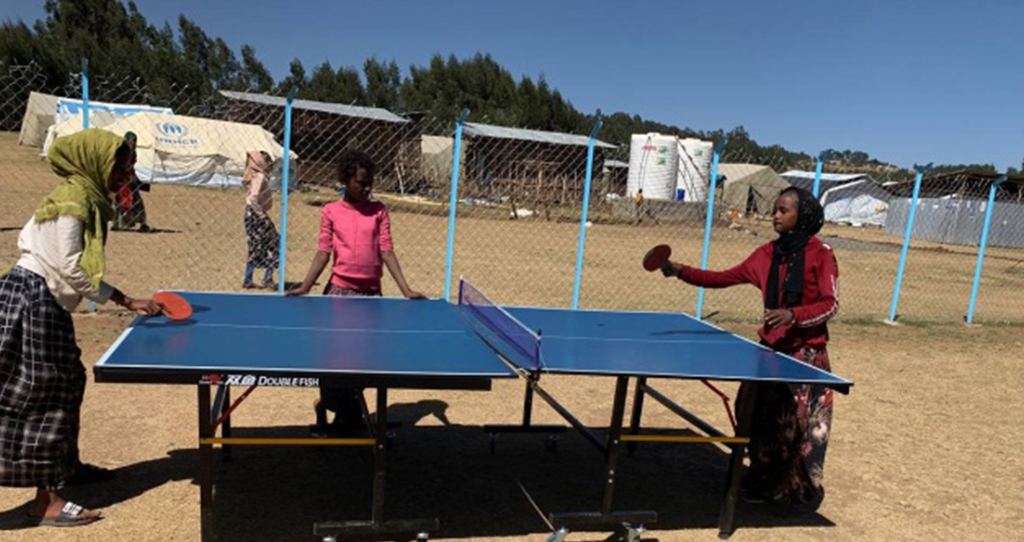 Literacy sessions and lessons
Indoor recreational activities
Drawing exercises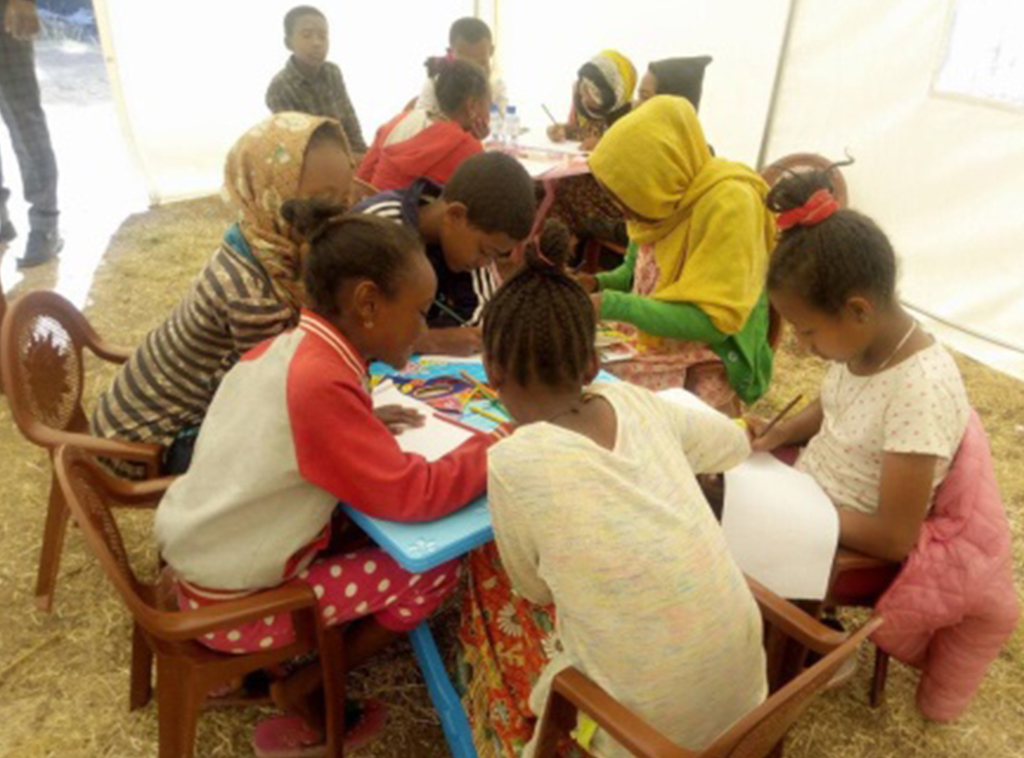 Drawing exercises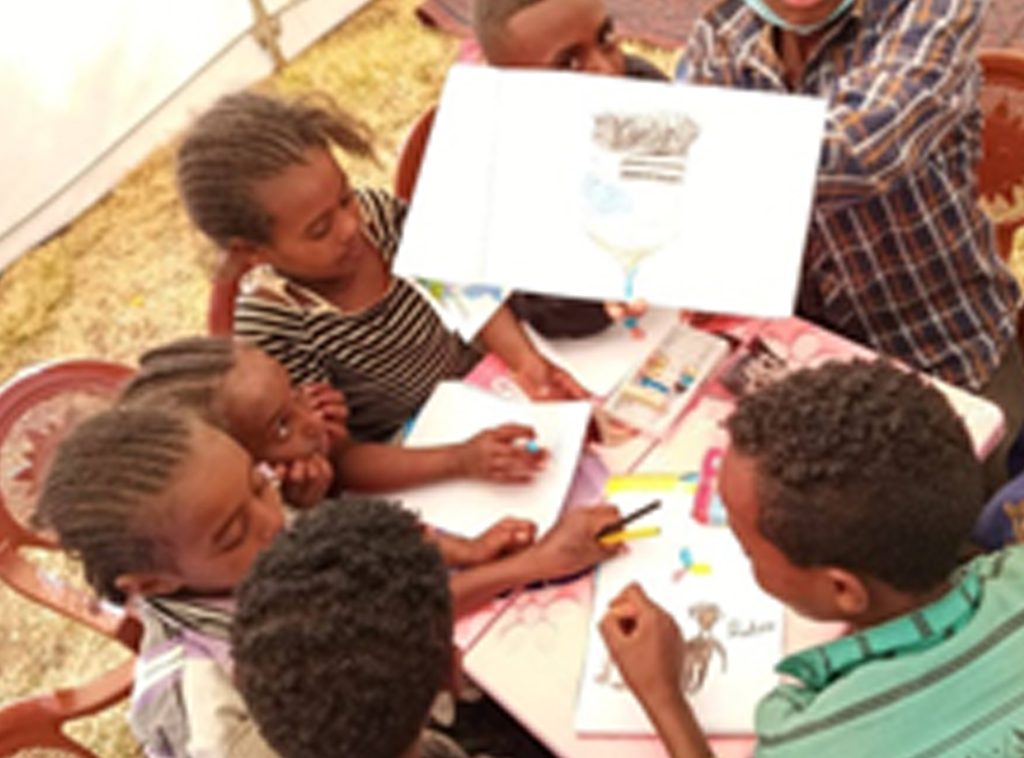 Indoor literacy sessions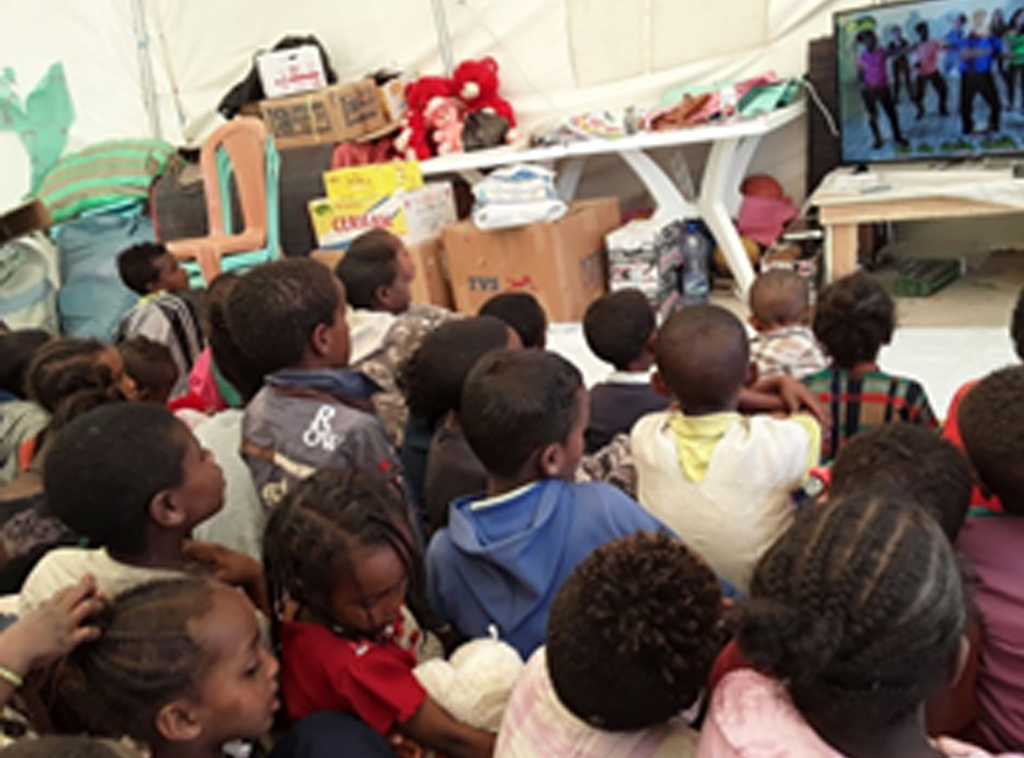 [nd_options_spacer nd_options_height="22″]
Story telling session
Indoor recreational activities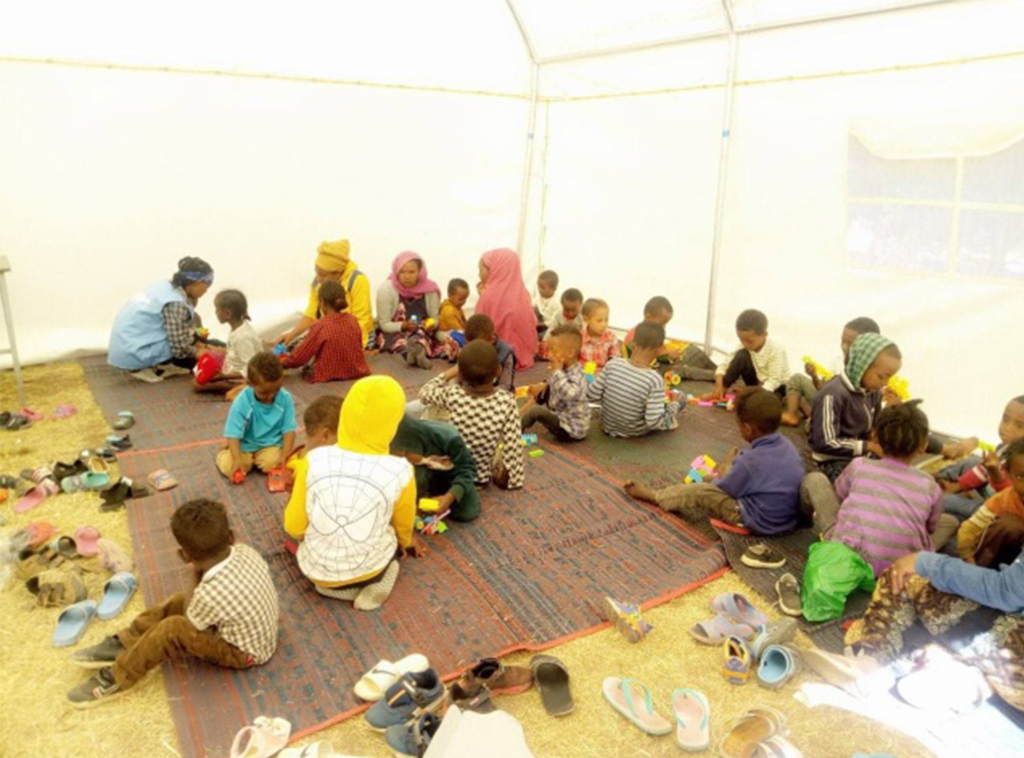 Indoor recreational activities
Indoor recreational activities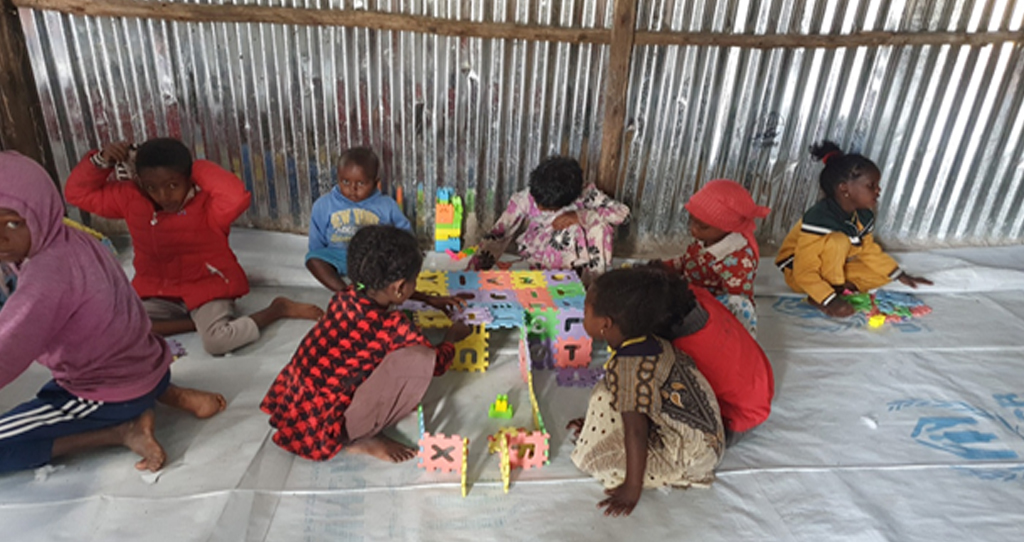 Table tennis in the outdoor play area
Outdoor games in the compound's child friendly space